Trailer Untuk Anime Fall 2014 ( Wajib Lihat !! )

Posted by Admin on Saturday, September 27th, 2014, Anime Series Series Not Found
Trailer Untuk Anime Fall 2014 ( Wajib Lihat !! )
yo, ketemu lagi* (dengan keterlambatan)
Tidak terlalu telat ? setidaknya masih ada seminggu untuk anime Fall bner2 rilis
Wajar buat saya untuk telatnya, iro iro lah…
Summer 2014 bisa dikatakan musim terburuk yang pernah saya ikuti,  dari 40 anime musim, cuma 3 anime yang bertahan saya ikuti, semua karena masalah berbagi waktu, susah, yare yare…bertekad musim Fall sebagai penebusan  
Seperti musim2 sebelumnya, AnimeKompi akan men-share Trailer/PV untuk anime musim depan, dan kali ini kita akan kedatangan musim terakhir untuk tahun ini yaitu Fall 2014 dengan periode waktu Oktober – Desember, setidaknya ada sekitar 45 lebih judul anime  baru di Fall 2014, lebih banyak dari musim sebelumnya.
Dari musim Summer hanya menyisakan 4 anime di animekompi, SAO, Akame ga Kill, Shirogane dan Sailor Moon
So, apa anda bertanya-tanya " Bagaimana kualitas anime musim depan ?"
Tenang saja, masih terjaga soal kualitas anime-nya, yang bagus-bagus terdahulu akan diganti dengan yang terbaik di musim depan, budaya "cool japan" masih berlaku.
Agak sedikit berbeda dengan sebelumnya, porsi musim ini sepertinya akan rata, baik anime dark, aksi, romance dan komedi.
dee, inilah beberapa trailer untuk anime Summer 2014 yang dirasa layak buat di nanti dan di tonton.
" Jangan Pelit-pelit Buat Buffer "
Fate/stay night: Unlimited Blade Works (TV)

Producers:
 Aniplex, ufotable, Aniplex of America
L
Genres:
Action, Fantasy, Magic, Shounen, Supernatural
Merinding ey lihat PV-nya   , inilah anime yang mungkin akan jadi the best untuk musim depan.

Ini bukan remake, tapi cerita yang sudah berbeda karena mengambil route lain dari yang sebelumnya, biarpun sudah dibuat versi movie-nya tapi menunggu akan kualitas seriesnya adalah sesuatu yang patut.

Kalau ngambil route UBW berarti Illya akan…..aaaaaaa….

Kualitas art memang jempol dah ufotable, bner2 akan disuguhkan kualitas battle yang wow nanti  
[youtuber youtube='https://www.youtube.com/watch?v=spseKv7jtmY']
---
Psycho-Pass 2
Producers:
 FUNimation Entertainment
L
, Tatsunoko Productions
Genres:
Action, Sci-Fi, Police
Tidak diragukan lagi, inilah anime no.1 paling di antisipasi di musim ini menurut survey charapedia, bahkan mengalahkan FsN yang berada di urutan 2.

Kemungkinan  memang karena season 1 ditutup dengan ending yang lumayan twist ? Kita lihat, cerita s2 masih berkecimpung di kebusukan sistem psycho-pass atau melawan musuh baru atau bahkan melawan Kagami ? menurut rumor Kagami tidak akan muncul di season 2

S2 sudah tidak ditangani oleh Production I.G lagi tapi biarpun sudah berganti studio tapi para jajaran staff masih sama, dari art juga tidak terlihat beda (penulis skenario sudah bukan urobochi-sensei lagi )

Dari itu semua, yang paling antusias dinanti adalah lagu tema yang masih di isi oleh Egoist, merinding, merinding…
[youtuber youtube='https://www.youtube.com/watch?v=CfQipxKwPbo']
---
Trinity Seven
Genres:
Action, Comedy, Magic, Romance
Diadaptasi dari manga yang cukup terkenal, yang update-nya sebulan sekali

Dilihat dari PV, sudah bisa diprediksi kalau genre akan masuk ke Harem, harem berbalut magic, hal biasa, Mahou Sensou ? eeeiii, ya sudahlah..

Keliahanya akan lebih diatas dari Mahou Sensou,

"Setelah melihat pre-air nanti, mungkin ekspektasi nya bakal "wih anime dark  " 

tapi harapan kalian bakal sirna langsung setelah nonton sisanya" << kutipan dari yang sudah baca manganya

Apa maksud kutipan diatas, ditunggu saja nanti akan bagaimana pre-air-nya, baca komen2 di kaskus agak kocak..
[youtuber youtube='https://www.youtube.com/watch?v=DO49_W622Rs']
---
Shigatsu wa Kimi no Uso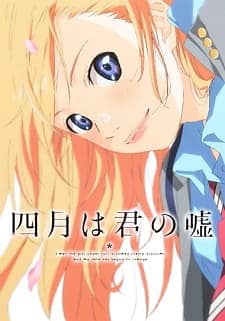 Producers:
 A-1 Pictures, Aniplex of America
L
Genres:
Drama, Music, Romance, School, Shounen
Dat art, A-1 Pictures

Anime yang diadaptasi dari manga, bagus katanya

Dan ada rumor, NTR ? wew, art begini NTR ? masaka ?

Rumor NTR muncul karena romance mangandung pentagonal love, cinta segi banyak, biarpun konon cerita akan condong ke Drama, so dilihat saja nanti

Dapat jatah 22 episode, jatah yang wajar untuk mancakup sang pentagonal love

Musik, NTR, Drama, Nodame Cantable, A-1 Pictures, jelmaan Nagi no Asukara << eeii, kalau begini pasti masuk WL
[youtuber youtube='https://www.youtube.com/watch?v=EnE2sYAJaHY']
---
Log Horizon 2nd Season

Producers:
 Studio Deen, NHK
Genres:
Action, Adventure, Fantasy, Game, Magic, Shounen
Ini dia anime yang paling saya tunggu di musim ini, masterpiece  

Season 1 terbilang epic, kalau di hayati ceritanya pasti akan bilang yang saya bilang.. 

Di season 2 juga konon cerita akan lebih gahar, banyak action dll, ini yang dinilai kurang bagi penikmati action di season 1-nya, semoga bisa terbayarkan di S2

Biarpun konsep ceritalah yang membuat anime ini epic, jadi tidak terlalu memandang untuk action-nya (IMO)

Studio Deen yang manangani S2 ini, terlihat dari art yang diperbagus, Deen kah ? semoga bisa membalut cerita se-epic mungkin seperti season 1-nya

Dapat jatah 25 episode lagi, rilis hari sabtu malam or minggu pagi

Di PV ada Kanami ? kok…. ? seharusnya kan…..
[youtuber youtube='https://www.youtube.com/watch?v=TSHRFIYEmck']
---
Grisaia no Kajitsu
Genres:
Drama, Romance, School, Psychological
Anime yang diadaptasi dari seri VN game eroge.  

Agak angker emang cerita dari Eroge, wajar dapat genre psikologis..

NTR, penghianatan, yandere mode, sesuatu yang wajar terjadi, apa akan terjadi di anime ini ? saa nee..

Dilihat dari PV-nya, kesannya memang dark ? tapi kaya banyak kedok disini, penasaran, ditunggu saja besok dah..
[youtuber youtube='https://www.youtube.com/watch?v=t__-ux–VSQ']
---
Nanatsu no Taizai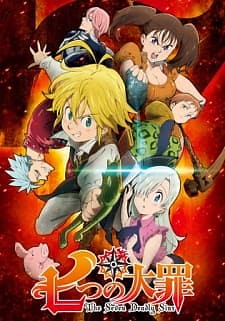 Genres:
Action, Adventure, Fantasy, Shounen, Supernatural
Wew, A-1 Pictures lagi, udah ada 5 anime musim depan yang digarap sama nih studio, staff cukup tuh ? entar ada tragedi lagi ?

Pantas Aldnoah di jeda dulu kemarin, biar gak over projeck

Kali ini A-1 mengadaptasi lagi manga yang sudah cukup terkenal, review juga banyak bilang bagus terutama untuk battle-nya..

Untuk art-nya agak gimana ya, mirip anime jadul, dan desing sang MC juga kurang meyakinkan, seiyuu-nya Eren SnK, seiyuu yang cocok untuk karakter ngenes

Apa sang MC bernasib sama ? ngenes dari awal sampai akhir cerita..

Terlepas dari itu, bagian BGM ditangani oleh Sawano Hiroyuki, sang jenius dibalik BGM Aldnoah, nilai plus untuk satu ini, wow

Semoga kuantitas bisa disembangi dengan kualitas, berharap banyak untuk A-1 Pictures yang selama ini belum pernah mengecewakan untuk anime-anime-nya.
[youtuber youtube='https://www.youtube.com/watch?v=64KKe2Sb3D0′]
---
Amagi Brilliant Park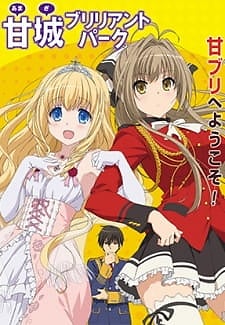 Producers:
 Kyoto Animation
KyoAni kembali lagi dengan anime rocom, setidaknya sudah bukan anime yang mendominasi satu jenis manusia saja.

Anime yang di adaptasi dari sebuah manga dengan judul sama, bertemakan bisnis, bisnis taman hiburan.

Mangaka yang juga sama dengan Full Metal Panic, hmm, ada sedikit debat antar pengarang dan sutradara dari pengadaptasian anime ini

Sutradara dan Pengarang Berbeda Pandangan Dalam Proses Produksi "Amagi Brilliant Park" Kyoto Animation

Sedikit fakta mengejutkan, seiyuu sang heroin ternyata seiyuu yang biasa ngisi anime H
[youtuber youtube='https://www.youtube.com/watch?v=WGMLDSTkvDo']
---
Kiseijuu: Sei no Kakuritsu
Genres:
Action, Drama, Horror, Sci-Fi, Psychological, Seinen
Slot horror + psikologis ada juga yang mengisi, cocok menggantikan Tokyo Ghoul untuk musim ini,

Diadaptasi dari manga tahun 90-an, beberapa waktu lalu sudah dibuat Live Action-nya, untuk review-nya, kalau cerita tak jauh dari manga, sangat rekomendasi untuk diikuti

Banyak yang protes akan animasi anime-nya, karena lumayan drastis perubahan design karakter, terutama untuk tokoh utama, di manga terkesan horror

Ya, selama cerita mengikuti manga dan rekomen sesuai yang dikatakan para manga reader, jadi fine2 aja lah sama art..

Yang pasti, madhouse akhirnya kembali ke jalan yang benar, menangani anime2 macam ini..

Ada HanaKana mas gan
[youtuber youtube='https://www.youtube.com/watch?v=5hHXtiIm6ug']
---
Ushinawareta Mirai wo Motomete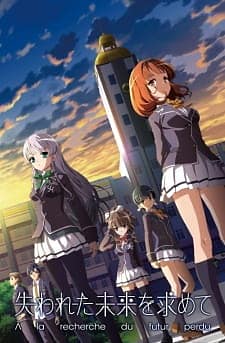 Producers:
 Feel, Starchild Records
Ambil PV dari VN-nya aja

Cowo satu, heroin banyak, typical VN, genre harem kah ? masih ambigu soal ini, dari yang sudah main VN-nya sepertinya akan fokus ke satu route saja, route sang main heroin, ngambil konsep yang mirip2 seperti KimiKiss atau Clannad yang notabane route-nya banyak.

Tapi berhubung studio-nya yang buat Yosuga no Sora, mungkin saja akan dibuat konsep seperti YnS, saa nee….

Apa akan ada bacok-bacokan di ending ? ohh, itu School Day ya
[youtuber youtube='https://www.youtube.com/watch?v=6tAB2kTbR28′]
---
World Trigger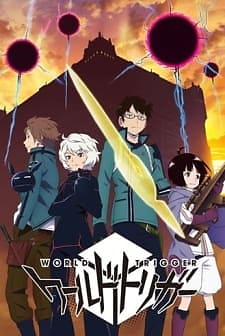 Producers:
 Toei Animation
Genres:
Action, School, Sci-Fi, Shounen, Space, Supernatural
Another Shonen Jump Anime

Diadaptasi dari manga yang sudah cukup dikenal, anime ini di handle oleh Toei (One Piece, Dragon Ball Kai, Toriko)

Sudah ada gambaran akan keberlangsungan nih anime ?

Biarpun banyak yang pesimis karena diambil Toei, tapi ya kita lihat saja nanti, mungkin Toei ingin bersaing dengan Pierrot menangani anime musiman, yang kemarin sukses membawa Tokyo Ghoul.

Dilihat dari genre dan review pembaca manganya, not bad, masuk WL

Chapter manga masih sekitar 50-an, sepertinya akan dibuat 12 episode saja
[youtuber youtube='https://www.youtube.com/watch?v=2oui7JLlBpk']
---
Danna ga Nani wo Itteru ka Wakaranai Ken
Producers:
 Seven, Dream Creation
Genres:
Comedy, Slice of Life, Seinen
Salah satu anime hard comedy musim depan.

Bercerita tentang suka duka menjadi istri dari seorang otaku akut, sudah pasti cerita dari sudut pandang sang istri, istri polos yang tidak tahu menahu tentang dunia anime, kedengaran menarik bukan?

Tapi sayang sungguh disayang, konon durasinya cuma 5 menit, short anime bahkan lebih pendek dari mangaka-san.

Masih belum ada keterangan lebih soal anime ini, ya tunggu saja tanggal tayangnya.

Lihat PV, ada scene apa itu ?
[youtuber youtube='https://www.youtube.com/watch?v=fiR5Cn2k7Og']
---
Cross Ange: Tenshi to Ryuu no Rondo

Sunrise, garap mecha lagi bersamaan dengan Gundam Build Fighters Try di musim ini

Gintama kelanjutannya mana nih pak, aduhh ?

Mecha kali ini sudah tidak menstimulasi hubungan pria dengan pria seperti yang sudah-sudah

Sudah tobat nih sunrise..

Denger-dengar,  transform mecha-nya via singing, jadi ingat anime Symphogear, dari art dan style karakter hampir mirip
[youtuber youtube='https://www.youtube.com/watch?v=Fw1sJFpK2mo']
---
Ookami Shoujo to Kuro Ouji
Aired:
 Oct 5, 2014 to Dec 21, 2014
Producers:
 TYO Animations
Genres:
Comedy, School, Shoujo
Anime rocom yang pantas menggantikan Ao Haru Ride atau Gekkan Shoujo di musim ini

Rocom S&M (Sadist & Masocis ) tema unik dan menarik

Terlihat dari PV-nya anime ini akan lebih dominan ke comedy situation daripada romance-nya mirip Gekkan Shoujo 

Line up Seiyuu-nya juga mantap, Sena-san dari Boku wa Tomodachi, owww…

Masuk WL dah…
[youtuber youtube='https://www.youtube.com/watch?v=nXlrO0VaO0w']
---
Inou-Battle wa Nichijou-kei no Naka de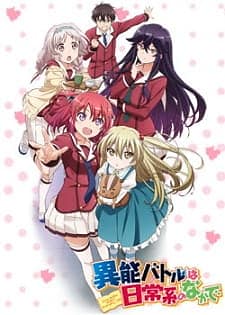 Producers:
 Trigger, DIVE II Entertainment
Genres:
Comedy, Romance, School, Supernatural
Anime rocom dari studio Trigger, Trigger biasanya buat yang gahar2 macam Kill la Kill, mungkin mau coba peruntungan di rocom

Sinopsinya kocak

Inou Battle wa Nichijou-kei no Naka de menceritakan tentang 5 anggota klub literatur yang tiba-tiba terbangun dengan kekuatan super setengah tahun lalu. Ketika mereka mengira mereka akan terjebak dalam sebuah dunia fantasi penuh musuh dan segala macamnya ternyata mereka tetap ada di kehidupan normal mereka seperti biasa. Tak ada raja iblis, organisasi rahasia, atau apapun dan mereka pun memutuskan untuk membuat sendiri petualangan mereka.

Apa-apaan, punya kekuatan tapi gak ada musuh

Bakal idiot nih anime, intriknya sama kaya NouCome
[youtuber youtube='http://www.youtube.com/watch?v=yexcv6DJcug']
---
Shirobako
P.A Works tidak mau ketinggalan untuk musim ini, lagi-lagi mereka membuat anime original story, kali ini merilis anime bertemakan Anime Production

Temanya agak bagaimana ya, seperti bukan P.A Works, mudah-mudah tak sesuai dengan gambaran di kepala saya

Lebih banyak karakter perempuan, Yuri kah ? bukan P.A Works banget kalau ngambil Yuri, ini lebih mirip seperti Love Live

Genre untuk saat ini masih sebatas Comedy, mungkin akan nambah nanti, mungkin saja akan muncul Drama yang memang specialis P.A Works.

Dari sinopsis juga sepertinya memang masuk Drama.
[youtuber youtube='https://www.youtube.com/watch?v=2ZR6fCnPcvA']
---
Ore, Twintails ni Narimasu.
Producers:
 Production IMS
Genres:
Action, Comedy, Fantasy, Romance, School, Shounen
The next Himegoto, ada trap di nih anime ? eeiii… itu yang merah cowo atau cewe ?

Jawaban akan terungkap saat pre-air besok ?

Fetish twintail + gender bender, ada2 aja dah jepang emang

Sekilas art dan para karakter mirip Date A Live, tapi konsep mirip Kampfer

Yang mau lihat versi Live Action-nya  https://www.youtube.com/watch?v=9eLKZRIfbcM
[youtuber youtube='https://www.youtube.com/watch?v=SRHGrTieWL4′]
---
Note :
Info "Trailer Untuk Anime Fall 2014 ( Wajib Lihat !! )"
Status:
Type:
Duration:
Jatah Episode:
87 responses to "Trailer Untuk Anime Fall 2014 ( Wajib Lihat !! )"