Trailer Untuk Anime Fall 2015 ( Wajib Lihat !! )

Posted by Admin on Saturday, September 19th, 2015, Anime Series Series Not Found
Trailer Untuk Anime Fall 2015 ( Wajib Lihat !! )
"Noragami Season 2 akan lebih serius 
"
yo, ketemu lagi
Seperti musim2 sebelumnya, AnimeKompi akan men-share Trailer/PV untuk anime musim depan, dan kali ini kita akan kedatangan musim terakhir tahun ini yaitu Fall 2015 dengan periode waktu Oktober – Desember, setidaknya ada sekitar 38 judul anime  yang akan mengisi musim ini…
Tak seperti musim sebelumnya, musim depan hampir tak ada sisa anime dari musim lalu, hanya empat, Gintama, Diamond no Ace, Ushio no Taro dan Aquarion Logos
"Bagaimana dengan anime-anime di musim depan?"
Seperti sebelumnya, tenang saja, masih bagus-bagus, ada beberapa dari kelanjutan anime yang sempet sangat hype kemarin, K-Project, Noragami, Haikyuu dll
Didominasi oleh genre Action, Mecha, Ecchi/harem dan Mysteri
Buat para penggemar Romance + Comedy, gimana ya? Rocom tenggelem musim ini… 
dee, inilah beberapa trailer untuk anime Spring 2015 yang dirasa layak buat di nanti dan di tonton.
" Jangan Pelit-pelit Buat Buffer "
Noragami Aragoto ( Season 2 )

Producers:
Bones, FUNimation Entertainment
L
Genres:
Action, Adventure, Shounen,Supernatural
Ngakak lah…

Gimana nyebutnya ya, dewa gelandangan, dewa keidiotan, atau dewa udik 

Cukup Goceng untuk semua pekerjaan

Lumayan sukses season 1 kemarin, salah satu yang wajib ada season 2-nya

Tokoh-tokoh akan lebih banyak, dan sepertinya akan lebih serius, lagu opening-nya

Airtime Bishamon akan lebih banyak di S2

Optimis sekali melihat trailer-nya, season 2  
[youtuber youtube='https://www.youtube.com/watch?v=V1txkbO9shU']
---
Haikyuu!! Second Season
Producers:
Production I.G
Genres:
Comedy, Drama, School,Shounen, Sports
Nah ini dia, muncul juga, setelah ditinggal Kurobas

Akhirnya ada pengganti, duet dengan Diamond no Ace, tiga raja anime sport dari Production I.G

Trailer-nya tak berkata banyak, tapi dari poster, akan muncul lawan-lawan lain.

Yang paling saya suka dari anime ini itu, backsound yang kelas dewa, yang terbaik dari tiga raja sport, kedua DnA 

Semoga Spyair bisa ngisi lagi untuk bagian Opening 
[youtuber youtube='https://www.youtube.com/watch?v=0om_RrpHEdw']
---
One Punch Man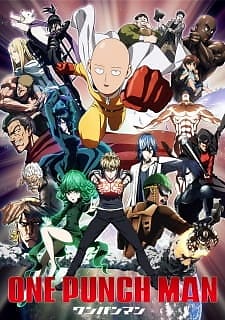 Producers:
Madhouse, Viz Media
L
Genres:
Action, Comedy, Parody, Sci-Fi, Seinen, Super Power, Supernatural
Oooowww, oowww, oowww, si botak

Sudah pada nonton kan Episode 1 pre-air? rating langsung 8.63

Mahakarya, masterpice, anime of the year

Berawal dari project iseng si One-sensei, gambar manga yang ancur, yang akhirnya dilirik Shonen Jump dan di gambar ulang oleh Murata

Terciptalah manga EPIC, One Punch Man, aaaaaaaaaaa 

Menunggu momen EPIC itu muncul, saat saitama akhirnya ngeluarin jurus "Pukulan Serius"
[youtuber youtube='https://www.youtube.com/watch?v=QeaFvbUi7mU']
---
Sakurako-san no Ashimoto ni wa Shitai ga Umatteiru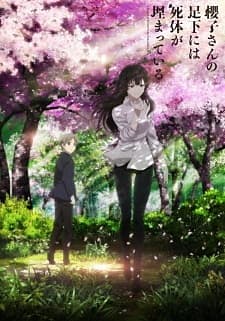 Producers:
Lantis, DAX Production,TROYCA
Anime TULANG, semua hal tentang TULANG  

Dikatakan sang heroin disini sebagai ahli forensik, dan akan melibatkan kasus-kasus misteri yang berhubungan dengan TULANG 

Umur sang heroin sekitaran 25 tahun, onee-san, sekali-kali memang perlulah keberadaan heroin dewasa seperti ini..

Posternya rada menipu, dikira Romance ternyata Misteri, tapi sepertinya memang akan ada Romance sedikit

Studio yang handle TROYCA, ini yang ngurus Aldnoah.Zero bareng A-1 Pictures kemarin.

Tak heran kalau kualitas art-nya bisa dikata sekelas Aldnoah.Zero
[youtuber youtube='https://www.youtube.com/watch?v=oE9H8fFRqe0′]
---
Subete ga F ni Naru: The Perfect Insider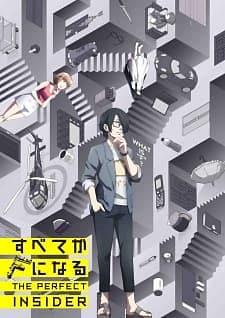 Wooo, anime Misteri dari A-1 Pictures

Kalau melihat kebelakang, A-1 pernah buat anime misteri yang sangat bagus, Shinsekai Yori

Jadi ada pengalaman buat anime sejenis ini dan dari trailer terkesan "anime mikir"

Saya melihatnya seperti Zankyou no Terror, ada aura Psycho-pass juga, gara2 Hana Kana

Ohh satu lagi, sebelum dibuat anime, Dorama-nya udah keluar, dan di Dorama cuma mengadaptasi satu volume novelnya

Kemungkinan di anime bisa mencakup 4 volume novel, satu arc tiga episode, kalau dapat jatah satu cour
[youtuber youtube='https://www.youtube.com/watch?v=BqV8SfFcylw']
---
K: Return of Kings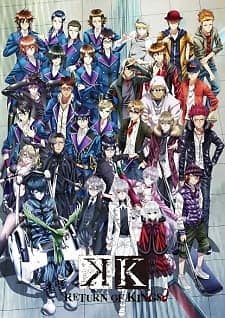 Aired:
Oct 3, 2015 to Dec 26, 2015
Producers:
Starchild Records, Viz Media
L
, Mainichi Broadcasting,GoHands, Glovision
Genres:
Action, Super Power,Supernatural
Musim depan akan dimanjakan art dewa khas GoHands

Tiga tahun sudah menunggu S2, biarpun kemarin terobati akan bagusnya movie pertama, K: Missing Kings

Dilihat dari makin menariknya cerita dari Movie, jadi positif buat season 2 ini

Raja hijau, emas, merah dan raja tanpa warna, Shiro

Melihat visual art yang bertebaran, keren2 ini karakter barunya, makin banyak ikemen 
[youtuber youtube='https://www.youtube.com/watch?v=iFBqG9UK7ks']
---
Rakudai Kishi no Cavalry
Producers:
Silver Link, flying DOG,Nexus
Genres:
Action, Fantasy, Romance,School
Kelewat rajin juga SilverLink musim depan 

Bikin 4 project sekaligus dan tiga diantaranya adalah harem

Diadaptasi dari LN dan Manga, dari review-nya sih minim FS, tapi entah dah dibikin apa sama SL

Dari segi action, banyak battle Epic, jadi pada berharap bisa dieksekusi dengan bagus oleh SL di anime-nya

Sudah terlihat buat action di trailer-nya…

Heroin twintail + warna merah kok jadi mainstream begini belakangan ya, eeeiiiii…
[youtuber youtube='https://www.youtube.com/watch?v=bMIarTOSN7o']
---
Gakusen Toshi Asterisk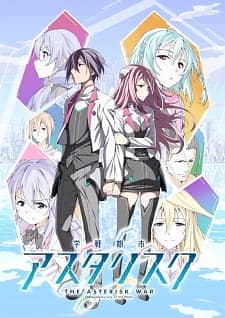 Producers:
Aniplex, A-1 Pictures,flying DOG, Aniplex of America
L
Genres:
Action, Comedy, Ecchi,Fantasy, Harem, Romance, School,Sci-Fi, Supernatural
One more anime dari A-1 Pictures

Saingan Rakudai Kishi no Cavalry musim ini, genre dan cerita mirip, tapi dari review, banyak yang lebih memilih GTA dari kualitas ceritanya

Untuk art-nya juga saya lebih condong ke ini, untuk lainnya masih sedikit dapat informasinya, gak bisa komen banyak

Ditunggu saja, apalagi ada nama besar A-1 Pictures disini, A-1 kalau lagi serius buat anime, jadilah EPIC

Sambil menunggu Gate di Januari 
[youtuber youtube='https://www.youtube.com/watch?v=Z-Z2aYl4uNY']
---
Heavy Object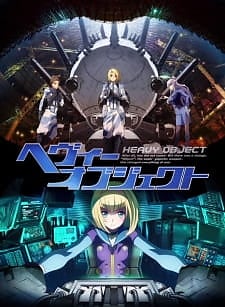 Producers:
J.C.Staff, Magic Capsule,SANZIGEN
Genres:
Action, Mecha, Military, Sci-Fi
Anime dari pengarang To Aru Majutsu

Dari sihir ke mecha, kalau pada engeh di railgun memang ada mecha-nya juga

Sama dengan Majutsu dan Railgun, J.C Staff yang handle nih anime

Kaget juga J.C Staff mau ambil mecha, penasaran gimana hasilnya, optimislah lihat trailer-nya

Inaho (Aldnoah.Zero) dengan ketoprak barunya
[youtuber youtube='https://www.youtube.com/watch?v=Rj6ml4vAlAY']
---
Utawarerumono: Itsuwari no Kamen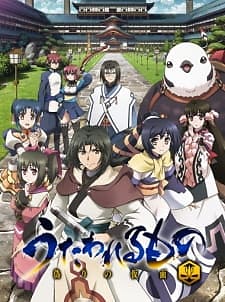 Genres:
Action, Drama, Fantasy
Ada juga anime Fantasy yang pas di mata

Suasananya mirip game, ya memang adaptasi game , backsound-nya bikin nostagia RPG saja…

Ternyata anime ini sudah pernah keluar tahun 2006 kemarin, dan untuk yang di 2015 ini adalah…

Alternatif setting dari yang pertama, spin-off, beda cerita, bukan kelanjutan
[youtuber youtube='https://www.youtube.com/watch?v=STg4Ya8bEFo']
---
Owari no Seraph: Nagoya Kessen-hen
Aired:
Oct 10, 2015 to Dec 26, 2015
Producers:
FUNimation Entertainment
L
, Wit Studio
Genres:
Drama, Shounen,Supernatural, Vampire
Sesuai yang dijawalkan, akan rilis dengan selang satu musim…

No comment buat satu ini
[youtuber youtube='https://www.youtube.com/watch?v=R9gCfKW3XGY']
---
Hidan no Aria AA
Producers:
Doga Kobo, FUNimation Entertainment
L
, flying DOG
Genres:
Action, Adventure
Season 2? sayangnya bukan

Ini new series dari Hidan no Aria, menunggu 4 tahun yang datang malah new seri

Menceritakan tentang junior dari para karakter di series pertama

Dari trailer-nya, art-nya halus, lebihlah dari yang pertama dan sepertinya akan banyak battle senjata di new seri ini

Soundtrack di isi oleh Nano, pertanda bagus, biasanya kalau udah Nano, tanda pengerjaan project ini lumayan serius
[youtuber youtube='https://www.youtube.com/watch?v=cHrYgUsZPsE']
---
Valkyrie Drive: Mermaid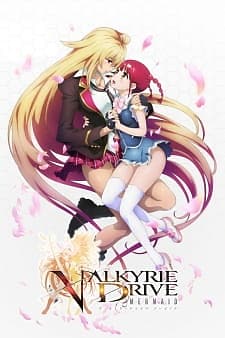 Genres:
Action, Ecchi, Fantasy
Melihat dari trailer, sudah ketebak jenis anime ini

Semua karakter disini perempuan, yang berarti, Yuri?

Genre-nya Ecchi, Action dan Fantasy, tipikal anime studio Arms

Dari segi action, layak buat disaksikan, kalau ngomongin Yuri + Action, jadi teringat Cross Ange
[youtuber youtube='https://www.youtube.com/watch?v=SCefSGHmqyo']
---
Daftar Anime Fall Lainnya yang Layak Masuk WL
– Diabolik Lovers More,Blood (Season 2) – Harem reverse, budak darah
– Ore ga Ojou-sama Gakkou ni "Shomin Sample" Toshite Gets-Sareta Ken – MC dicap orang homo satu sekolah
– Owarimonogatari – Bagian story dari Bakemonogatari, salah satu masterpiece dunia anime
– Shinmai Maou no Keiyakusha Burst – Season 2-nya 
– Taimadou Gakuen 35 Shiken Shoutai – Another harem SilverLink, Militery
– Kidou Senshi Gundam: Tekketsu no Orphans – Mecha dari Sunrise
– dll
---
Note :
Info "Trailer Untuk Anime Fall 2015 ( Wajib Lihat !! )"
Status:
Type:
Duration:
Jatah Episode:
85 responses to "Trailer Untuk Anime Fall 2015 ( Wajib Lihat !! )"