Trailer Untuk Anime Spring 2015 ( Wajib Lihat !! )

Posted by Admin on Sunday, March 22nd, 2015, Anime Series Series Not Found
Trailer Untuk Anime Spring 2015 ( Wajib Lihat !! )
"Jika aku kalah darimu, aku akan berhenti menjadi Koki" 
yo, ketemu lagi
Seperti musim2 sebelumnya, AnimeKompi akan men-share Trailer/PV untuk anime musim depan, dan kali ini kita akan kedatangan musim kedua tahun ini yaitu Spring 2015 dengan periode waktu April – Juni, setidaknya ada sekitar 44 lebih judul anime  yang akan mengisi musim ini, hampir 2 kali dari musim sebelumnya.
Dari musim Winter hanya menyisakan dua anime EPIC-nya yaitu Ansatsu dan Kurobas S3
"Bagaimana dengan anime-anime di musim depan?"
Satu kata "cadas", musim ini seperti gabungan dari anime-anime bagus dari musim sebelumnya dengan tambahan anime baru yang sudah tak diragukan lagi dari sumber adaptasinya.
Didominasi oleh genre School Life, Shonen, SoL, Romance, Comedy dan Action Sci-fi.
Buat para penggemar Ecchi dan Harem juga tak akan terkecewakan, beberapa dari anime genre ini, punya bobot cerita yang menarik.
dee, inilah beberapa trailer untuk anime Spring 2015 yang dirasa layak buat di nanti dan di tonton.
" Jangan Pelit-pelit Buat Buffer "
Nisekoi Season 2

Producers:
Shaft, Aniplex of America
L
Genres:
Comedy, Romance, Shounen,Harem
Yup, ini dia salah satu yang paling ditunggu next season-nya, Fake Love

Season 1 kemarin diadaptasi dengan begitu sukses oleh SHAFT, ada jaminan season 2 juga akan kembali sukses, tak nyangka saja adaptasinya bakal sebagus kemarin, dulu saya lihat manga-nya agak kurang tertarik di awal2 chapter, tapi malah terlihat wow di anime-nya…

Memang sesuatu nih studio, dengan ciri khas pengambilan sudut pandang kamera yang unik, sangat sangat membuat berbeda dan cocok sekali dengan Nisekoi..

Design heroin pun terlihat lebih moe dari manga-nya, tak di sia-siakan sekali sumber adaptasinya.

Dari poster S2-nya, tambah satu karakter cewe lagi itu, bingung kuncinya ada berapa sih ini? jangan2 raku pas bocah, ikut MLM kunci unik, nawarin ke gadis2 polos biar jadi downline, dihasut dengan janji2 palsu mau dinikahkan
[youtuber youtube='https://www.youtube.com/watch?v=qdPld8Gqslg']
---
Shokugeki no Souma
Genres:
Ecchi, School, Shounen
Cuma satu anime baru di musim ini yang paling saya antisipasi kemunculannya, SnS 

Mengadaptasi manga tema masak dengan rating 8.45 dari MAL, tentu akan sangat wajib untuk melihat versi anime-nya..

Genre ecchi dengan bobot cerita paling bagus yang pernah saya tahu, dan mungkin sedikit aneh, saya lebih merekomendasikan untuk membaca manga-nya sambil menonton anime-nya, entah kenapa apik-nya akan dapat jika begitu…

Rada kecewa dengan pemilihan seiyuu buat tokoh utama dan 50:50 untuk studi0-nya, tapi ya mungkin akan terobati saat kemunculan Alice versi anime-nya nanti..

Hal yang paling ditunggu dari anime ini, ya sudah pasti foodgasme level hard yang bisa menggoda iman dan selera makan
[youtuber youtube='https://www.youtube.com/watch?v=bdJZjfuhCnM']
---
Yahari Ore no Seishun Love Comedy wa Machigatteiru. Zoku
Genres:
Comedy, Romance, School
Dark knight is back, another batman versi anak SMA..

Maestro filosofi yang setiap katanya penuh makna dan maksud yang tajam, karakter yang berani menghancurkan hal-hal tabu dalam pergaulan dan bermasyarakat, berani melawan arus dengan mata ikan busuknya…

Masterpiece. All Hail Hachiman 

Tak heran kalau novelnya dapat penghargaan novel terbaik di jepang 2 tahun berturut-turut 

Saya udah tiga kali rewatch nih anime, jadi udah sesuatu yang wajib buat season 2 ini, selain bisa melihat Yui-san lagi

Biarpun sudah ganti studio, tapi staff dll masih sama dengan S1, jadi kualitas akan tetap terjamin, ditambah art yang juga diperbagus
[youtuber youtube='https://www.youtube.com/watch?v=LuUTJxX6gOg']
---
High School DxD BorN
Producers:
Genco, Lantis, TNK
Genres:
Action, Comedy, Demons,Ecchi, Romance, School, Shounen,Harem
Eaaa, mother of ecchi…

"Hari gini, gak tahu DxD?" terselamatkanlah hidup anda..

Harem Issei di season 3 akan semakin banyak, karakter baru pun akan bermunculan..

Sebenarnya anime ini tanpa ecchi pun sudah bagus, tapi memang ecchi lah daya tarik nih anime, sekian tak mau berkomentar banyak

WARNING: RATE 17+, sangat tidak dianjurkan untuk ditonton oleh anak di bawah umur..
[youtuber youtube='https://www.youtube.com/watch?v=oD4TsiAeITs']
---
Hibike! Euphonium

Producers:
Kyoto Animation, Lantis,Pony Canyon, Rakuonsha
Next K-on? saya harap begitu..

Setelah libur satu musim, KyoAni kembali dengan anime bertema musik, apa dibuat untuk mengganjal rasa rindu para penggemar K-On? saa nee..

Musik yang diambil adalah Jazz, salah satu golongan musim klasik

Ada karakter pria di anime ini, jadi spekulan tentang anime Swings Girls bisa diminimalisir disini

Romance kah? hmmm, abu-abu, tapi prediksi gak akan jauh dari keceriaan K-On cuma agak lebih serius saja, secara Jazz

Member ada 13 karakter, berbading K-on yang cuma 5 anggota, mulai terlihat gimana gaduhnya nanti…
[youtuber youtube='https://www.youtube.com/watch?v=mmG8gve8qKc']
---
Yamada-kun to 7-nin no Majo (TV)
Genres:
Comedy, Mystery, Ecchi,Romance, School, Shounen, Harem,Supernatural
Kiss, kiss and kiss everywhere…

Art-nya bagus sekali, cocok dengan temanya, saya sudah nonton versi LA-nya, menarik, tapi memang yang paling pas itu nunggu versi anime

Bersyukurlah, anime ecchi musim ini punya kisah2 yang berbobot, tak sekedar anime yang dagang PLOT..

Pemilihan kombinasi seiyuu juga bagus nih anime, design para heroin juga lumayan

Punya ekpektasi banyak buat nih anime, dan yakin gak akan mengecewakan, feeling mengatakan bakal sebagus Boku wa Tomodachi
[youtuber youtube='https://www.youtube.com/watch?v=XK3tYNnt2rk']
---
Ore Monogatari!!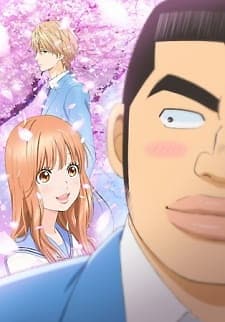 Producers:
Madhouse, Nippon Television Network Corporation
Genres:
Comedy, Romance, Shoujo
Liat cover-nya ngakak kita, jadi inget Gori Slamdunk

Apa ini, persaingan cinta si Gori dengan si Tampan begitu? membayangkan saja udah kocak

Madhouse berani ngambil beginian, wajib sangat sangat wajib masuk WL, apalagi setelah melihat PV-nya

Banyak yang review kocak juga dari manga-nya, design MC yang anti-mainstream, heroin yang terlihat rada2
[youtuber youtube='https://www.youtube.com/watch?v=_n3q79xtioo']
---
Digimon Adventure tri.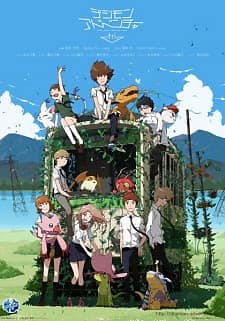 Producers:
Toei Animation, Bandai
Genres:
Action, Adventure, Comedy,Kids
Seri digimon baru sebagai hadiah ulang tahun ke 15  projek digimon

Buat generasi tahun 90-an nih, salah satu seri legend dari Digimon yang pernah tayang di TV lokal, dibuat nostalgia lagi kita..

Yup ini adalah sequel dari Digimon Adventure, saat para karakter sudah menginjak remaja..

Lagu opening masih akan memakai Butterfly yang sudah diremix dan Brave Heart yang tak akan ketinggalan..

Masih banyak yang penasaran akan cerita seri baru ini, apa karakter dari Digimon 1 dan 2 akan di gabung apa tidak? dilihat dari poster yang sudah beredar, masih tidak ada clue..

Kita tunggu saja tanggal mainnya besok..
[youtuber youtube='https://www.youtube.com/watch?v=rVnqtcBcsPo']
---
Gintama' (2015)
Producers:
Sunrise, TV Tokyo, Aniplex
Genres:
Action, Comedy, Historical,Parody, Samurai, Sci-Fi, Shounen
All Hail KING OF ANIME..

Kata2 epic, masterpiece, atau suatu maha karya sudah tak bisa menggambarkan nih anime, sudah beda aura dengan anime2 diatas..

Karena sudah hal yang lumrah buat gintama, sekali rilis season baru rating di MAL langsung diatas 9

Dapat spoiler dari manga-nya, gintama lagi masuk arc yang sangat menegangkan, karakter2 penting di Gintama masuk semua di arc ini dan yang lebih shock, salah satu karakter penting di Gintama ada yang mati

Karena itulah banyak yang berspekulasi, cerita gintama lagi di giring ke last chapter yang di adaptasi jadi movie-nya kemarin.

Semoga tuh arc bisa kebagian jadi anime-nya besok, sekaligus menunggu opening dan ending gintama terbaru, selalu tak ada yang mengecewakan..
[youtuber youtube='https://www.youtube.com/watch?v=iXpGVuaQwXo']
---
Owari no Seraph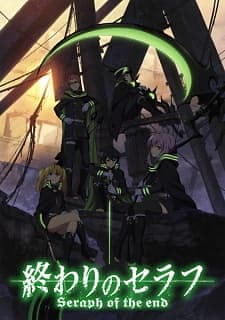 Aired:
Mar 15, 2015 to Jun 20, 2015
Genres:
Drama, Shounen, Vampire,Supernatural
Calon-calon anime hype musim depan, menggantikan tokyo ghoul.

Manga-nya dapat review bagus, dan terlebih para staff SnK lah yang buat nih anime, ditambah sang jenius komposer Hiroyuki Sawano juga ikut bergabung, WOW

Bner2 akan dibuat mainstream ini oleh Wit Studio

Bertemakan dunia yang dikuasai Vampire, dimana dunia yang sudah ditinggakan oleh orang-orang dewasa yang mati karena virus mematikan

Sudah konfirmasi akan dapat jatah 2 cour/24 Episode
[youtuber youtube='https://www.youtube.com/watch?v=NtzDAmRhD9s']
---
Denpa Kyoushi
Producers:
A-1 Pictures, Yomiuri Telecasting Corporation
Genres:
Comedy, Romance, School,Shounen, Harem
Another NEET dengan IQ tinggi, diadaptasi dari manga berjudul sama, ultimate teacher

Banyak yang bilang GTO versi otaku, saya sempet pangling liat design MC, dikira cewe ternyata….

Review bagus bertebaran buat manga-nya, guru jenius yang menyelesaikan masalah dengan cara jenius, sangking jenius sampai kata2 IMBA keluar

Masuk genre harem, tapi hati-hati, supporting chara cewenya, mulai dari cewe beneran sampe yang trap, moe semua

Yang handle adalah A-1 Pictures, rasa was-was akan jeleknya pengadaptasianya bakal berkurang karena studio satu ini..
[youtuber youtube='https://www.youtube.com/watch?v=Sl9-T3Eio-Y']
---
Fate/stay night: Unlimited Blade Works 2nd Season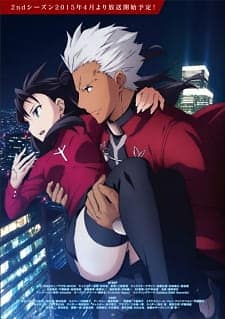 Producers: Aniplex, ufotable, Aniplex of AmericaL
Genres: Action, Fantasy, Magic,Shounen, Supernatural
Uooowww, sesuai jadwal, cour 2-nya di musim ini…

Tak ada kritik buat satu ini, salah satu masterpiece anime, apalagi art-nya, udah masuk level tertinggi dari yang namanya art anime

Opening diisi oleh Aimer, merinding ey, bisa jadi OST terbaik musim depan ini

Cerita masih akan lanjut dari cour satu, yang pasti ini adalah puncak cerita dari FSN remake, battle epic akan makin banyak tersajikan di cour dua ini
[youtuber youtube='https://www.youtube.com/watch?v=1X8ZBVgairo']
---
Plastic Memories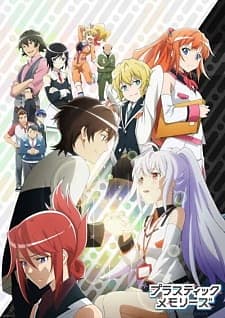 Producers:
Aniplex, Doga Kobo,Aniplex of America
L
, Mages
Another tearsjerking anime, masuk kedalam original story..

Original Creator oleh Hayashi, Naotaka yang buat Stein;Gate dan Robotics;Notes.

Plastic Memories, anime yang katanya dibuat untuk memporak-porandakan kokoro para penontonnya..

Memang terlihat dari PV-nya, bertemakan tentang robot android di masa depan, tema macam ini memang sudah terlihat akan bagaimana?

Relationship robot dengan manusia… jadi inget Time of Eve
[youtuber youtube='https://www.youtube.com/watch?v=LlwzkLARyZ4′]
---
Gunslinger Stratos: The Animation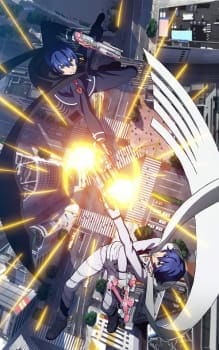 Producers:
A-1 Pictures, Square Enix,Nitroplus, Aniplex of America
L
Anime lain dari A-1 Picture di musim ini, adaptasi dari game SquerEnix
A-1 + Nitroplus + Sci-fi + Butcher (planning)

Tragedi aldnoah bakal kejadian lagi, kah? anda tahu si Urobutchi-sensei ngikut juga di anime ini, masa depan cerita sudah terlihat
Penuah action dari PV-nya, semoga tak mengecewakan dari segi battle dan ceritanya..

PV-nya 9 menit lebih
[youtuber youtube='https://www.youtube.com/watch?v=LXfGKDFu5LA']
---
Dungeon ni Deai wo Motomeru no wa Machigatteiru Darou ka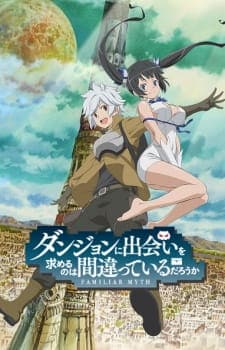 Producers:
J.C.Staff, Genco
Genres:
Action, Adventure, Comedy,Fantasy, Romance
Judul anime-nya 

Kalau disingkat DanMachi dalam arti indonya "Apakah Salah Untuk Merayu Gadis di Dalam Dungeon?"

Anime lain dari J.C.Staff bersetting di dunia Fantasy, ada seiyuu si Kirito, terlihat jadi mirip SAO ini 

Belum ada gambaran perihal anime-nya, silahkan baca sinopsisnya saja

Bercerita tentang kota labirin, Orario yang biasa disebut Orario. Bell Cranel adalah seorang petualangan yang hidup disana, dan bertemu dengan seorang petualang kelas tinggi bernama Eyes Warenstein saat Bell terdesak dengan seekor Minotaur dalam labirin. Bell jatuh cinta dengan Eyes dan berusaha mencapai level Eyes sebagai petualang kelas tinggi dibantu oleh "dewi"nya yang bernama Hestia.
[youtuber youtube='https://www.youtube.com/watch?v=lysg4BnX5H8′]
---
Arslan Senki (TV)
Producers:
Magic Capsule, SANZIGEN,LIDENFILMS
Genres:
Action, Adventure, Drama,Fantasy, Historical, Supernatural
Diadaptasi dari manga heroik berjudul sama..

Versi remake dari OVA keluaran tahun 1991, belum ada info lanjut lagi periahl anime ini, jadi sinopsis saja dan nilai dari PV-nya

"Arslan Senki bercerita tentang seorang pangeran dari kerajaan yang tak terkalahkan. Namun, itu semua berubah ketika sang ayah dan raja, Andragoras, terbunuh karena pengkhianatan salah satu ksatrianya. Sekarang pangeran Arislan beserta pelayannya yang setia, Daryoon, harus menjelajah kerajaan untuk mencari orang yang dapat membantu mereka mengembalikan kerajaan ke tangan yang berhak."
[youtuber youtube='https://www.youtube.com/watch?v=FUXBRLuNL5g']
---
Note :
---
Game of Thrones Season 5
Producers:
David Benioff
,
D.B. Weiss
Genres:
Adventure

,

Drama

,

Fantasy
Nitip PV non anime, series film yang paling ditunggu kelanjutannya di seluruh dunia.

Series dengan cerita paling menggelegar dalam sejarah perfilman dunia, Game of Thrones

Season 5 akan rilis di Spring 2015, tertanggal 12 April 2015

"VALAR MORGHULIS"

WARNING : Not for kids
[youtuber youtube='https://www.youtube.com/watch?v=F9Bo89m2f6g']
Info "Trailer Untuk Anime Spring 2015 ( Wajib Lihat !! )"
Status:
Type:
Duration:
Jatah Episode:
137 responses to "Trailer Untuk Anime Spring 2015 ( Wajib Lihat !! )"