Trailer Untuk Anime Winter 2015 ( Wajib Lihat !! )

Posted by Admin on Saturday, December 20th, 2014, Anime Series Series Not Found
Trailer Untuk Anime Winter 2015 ( Wajib Lihat !! )
Reaksi gadis moe mencicipi makanan lezat, Uncencored
"Koufuku Graffiti"
yo, ketemu lagi
Seperti musim2 sebelumnya, AnimeKompi akan men-share Trailer/PV untuk anime musim depan, dan kali ini kita akan kedatangan musim yang membuka awal tahun yaitu Winter 2015 dengan periode waktu Januari – Maret, setidaknya ada sekitar 27 lebih judul anime  yang akan mengisi musim ini, lumayan sedikit dari musim sebelumnya.
Dari musim Fall masih cukup menyisakan anime EPIC-nya dari Shigatsu, Log Horizon, Kiseijuu (Parasyte), Nanatsu no Taiza dll
Anime musim depan akan di dominasi oleh anime kelanjutan dari musim sebelumnya, anime yang memang layak untuk dilanjutkan…
"Bagaimana dengan anime cerita baru di musim depan?"
Tenang, tak akan kalah menarik, A-1 Picture masih mengeluarkan anime baru, ada Assassination Classroom, KanColle yang sudah ditunggu-tunggu banyak orang dan anime tema masak dari SHAFT
Buat para penggemar Ecchi dan Harem juga tak akan terkecewakan, porsi genre ini di musim depan cukup lumayan
dee, inilah beberapa trailer untuk anime Summer 2014 yang dirasa layak buat di nanti dan di tonton.
" Jangan Pelit-pelit Buat Buffer "
Kuroko no Basket Season 3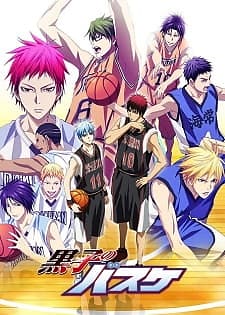 Producers:
 Production I.G
Genres:
Comedy, School, Shounen, Sports
Dengan cepatnya Kurobas datang dengan season 3-nya, bner2 dah I.G 

Banyak stok cerita, BD laris manis dan ketenaran nih anime, wajar jika cepat keluar..

Kelihatannya S3 akan ngambil 25 episode lagi, tapi masih sulit di prediksi kalau akan dibuat tamat di Season 3 ini, cukupkah 25 episode?

Match "itu", "itu" dan "itu", lalu flashback, lalu akashi, susah sepertinya dibuat 25 episode…

Yang pasti, ini sudah salah satu makanan wajib buat Winter 2015
[youtuber youtube='https://www.youtube.com/watch?v=lsc36Usdbxs']
---
Tokyo Ghoul ?A (Season 2)
Producers:
 Studio Pierrot, FUNimation Entertainment
L
Genres:
 Action, Drama, Horror, Supernatural, Psychological, Seinen
Yosh, hanya dibuat menunggu 3 bulan saja, S2 sudah di depan mata…

Karena season 1 ditutup dengan sangat EPIC dan tanggung, sudah wajib ada S2-nya, bagaimana nasib si Kaneki setelah berubah begitu ?

Konon cerita S2 ini akan dibuat versi orisinil bukan dari manganya, entah kenapa menurut saya lebih bagus dibuat versi ori ini, feeling saja, biarpun belum baca manganya

Penasaran, siapakah mayat yang dibawa Kaneki di Poster S2 ?
[youtuber youtube='https://www.youtube.com/watch?v=9gzGL_Os_zA']
---
Aldnoah.Zero 2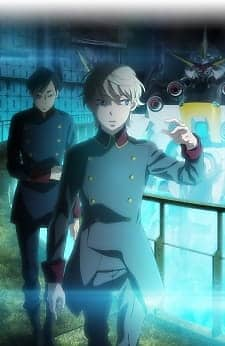 Producers:
 A-1 Pictures, TROYCA
Genres:
Action, Mecha, Sci-Fi
Eaaa, lagi-lagi anime yang membuat terkejut dengan ending season 1-nya ? Dorrr….dorrr…penonton pada bengong, media sosial gempar, Odachi jadi kambing hitam

Ending-nya ngelawak, bagaimanakah nasib Hime-sama dan Inaho ? patut ditunggu, apalagi jika bner2 dibuat bad ending nih anime, 2 heroin penting dibuat mati, karakter utama dibuat cacat dan buta (Sakitnya Guilty Crown Terulang )

Selain menunggu cerita, satu hal lagi yang wajib ditunggu dari nih anime yaitu OST & BGM, karya2 lain dari sang jenius Sawano Hiroyuki 
[youtuber youtube='https://www.youtube.com/watch?v=6GB2PskEzuc']
---
Ansatsu Kyoushitsu (TV)
Producers:
 FUNimation Entertainment
L
, Fuji TV, DAX Production, Lerche
Genres:
Action, Comedy, School, Shounen, Supernatural
Nah ini dia yang wajib lagi masuk WL musim depan, diadaptasi dari manga yang sudah cukup populer

Dengan konsep cerita yang unik dan keren, manga ini sempat melewati peringkat One Piece dan Naruto di Shonen Jump

OVA-nya sudah keluar duluan kemarin, jadi untuk pengenalan bisa Download Disini

Anime ini juga sudah dikonfirmasi akan dapat jatah 24 episode/lebih, kenyang sudah dengan bonyolan2 Koro-sensei dan Bitch-sensei yang bikin ngocok perut
[youtuber youtube='https://www.youtube.com/watch?v=cesqKDopxaA']
---
Durarara!!x2 Shou (Season  2)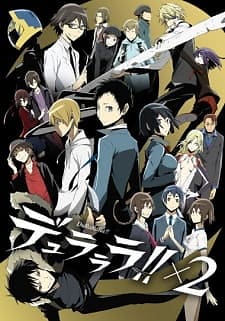 Producers:
 Aniplex, Square Enix, Mainichi Broadcasting
Genres:
Action, Mystery, Supernatural
Terbayar sudah penantian selama 4 tahun…

Bisa melihat lagi aksi dari sang psikopat Orihara Izaya, the best char ever, modal kompi bisa bikin rusuh satu kota..

Karena bahan cerita memang banyak dari novelnya, anime ini akan dapat 3 cour, cuma dibagi-bagi musim tayangnya

12 Episode = Januari 2015
12 Episode = Juli 2015
12 Episode = Januari 2016

Penasaran dengan konflik apa lagi yang ada di Ikekuburo ? Kemunculan karakter baru? Nasib Dollars ?
[youtuber youtube='https://www.youtube.com/watch?v=j48baMO2YtY']
---
Death Parade
Genres:
Game, Psychological
Anime Psikologis yang menemani Tokyo Ghoul di musim depan, denger2 gak akan kalah dengan Tokyo Ghoul, bertemakan Survival Game

Movie-nya sudah keluar duluan dengan judul "Death Billiard", salah satu anime Mirai (anime yang didanai pemerintah jepang) lumayan rating-nya di MAL

Untuk TV Series, judul dibuat berbeda dan studio di hande MadHouse

Dilihat dari PV sih cukup menjanjikan, psikologisnya terasa…

Psikologis dan nama MadHouse, rekomen untuk masuk WL musim depan..
[youtuber youtube='https://www.youtube.com/watch?v=RnbXzE6CA68′]
---
Kantai Collection: Kan Colle
Producers:
 Diomedea, flying DOG
Genres:
Action, Sci-Fi, Military
Anime yang diadaptasi dari game taktik yang sudah sangat terkenal di dunia

Sekumpulan gadis-gadis moe yang bisa jadi kapal perang ?? 

Lumayan hype nih anime, udah banyak MAD dan doujin-nya beredar di internet, jadi banyak yang menunggu versi anime-nya  ?

Jika dilihat dari PV dibawah benar2 keren untuk bagian aksinya, tapi saat lihat PV keduanya,  hanya seperti SoL di sekolah militer perempuan ?

Info terbaru-nya memang nih anime akan terkomposisi 70% kehidupan sehari-hari para kapal, dan hanya 30% saja yang akan berfokus kepada peperangan di laut.
[youtuber youtube='https://www.youtube.com/watch?v=ABZN292gvRo']
---
Koufuku Graffiti
Producers:
 Shaft, TBS, flying DOG
Wah, harapan sedikit terkabulkan, SHAFT ngambil anime bertemakan masak..

Setelah kecewa dengan kabar Shougeki no Souma diambil J.C Staff

Tapi benarkan ini anime masak yang bner2 masak ? bukan masak sambil senam leher bukan ? 

Melihat dari PV-nya, wah gimana ya….jadi nelen ludah….reaksi anime masak memang rada2, apalagi jika gadis moe yang meragakan, bisa timbul kesalahpahaman ini…

PV-nya pakai salah satu BGM terbaik dunia…
[youtuber youtube='https://www.youtube.com/watch?v=VPYcHXRvvf8′]
---
Shinmai Maou no Testament
Producers:
 Production IMS
Genres:
Action, Ecchi, Fantasy, Romance, Harem
Satu slot untuk anime yang sudah dipastikan Harem, dilihat dari PV beberapa karakternya….. (Big Mune)

Konon Fan Service-nya sekelas DxD, wow 

Lumayan mirip juga art-nya (Iseei x Rias) ? makin banyak aja heroin berambut merah di anime beginian..

Watak sang MC juga berbeda, bukan typikal MC harem biasa yang kebanyakan kelewat BETA

Wajib masuk list untuk para penggemar DxD, terlebih cukup sebagai penyambut DxD di april nanti…
[youtuber youtube='https://www.youtube.com/watch?v=B5vw9KdjJiA']
---
Absolute Duo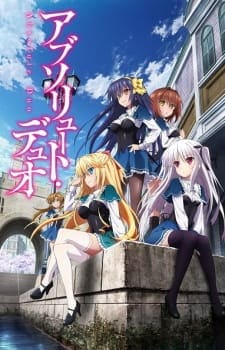 Genres:
Action, Ecchi, Romance, School, Harem, Supernatural
"Tak ada Harem di setiap musim, bagai nasi goreng tanpa piring"

Yup, slot kedua untuk anime Echhi, Harem, School dengan design char sedikit terlihat ****

Banyak yang review kalau novelnya cukup menarik

Jadi penasaran karena banyak yang antisipasi nih anime, konon story dan sang MC sangat menarik, review juga mengatakan jika di novel minim dengan Fan Service ?? benarkah, dilihat dari PV-nya yang seperti ini..?

Tapi kalau bner2 menjual dari story sih sepertinya memang patut dijadikan WL
[youtuber youtube='https://www.youtube.com/watch?v=wyroYSee6fw']
---
Saenai Heroine no Sodate-kata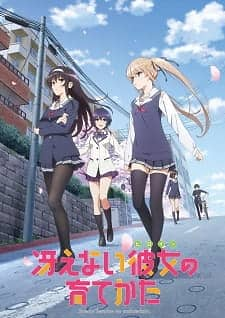 Producers:
 A-1 Pictures, Aniplex of America
L
Genres:
Comedy, Drama, Romance, School
Tak ada komen untuk anime-anime baru buatan A-1 Pictures, the best nih Studio biarpun over project 

Anime yang diadaptasi dari LN berjudul sama, genre rocom shool , semoga jadi penerus Sakurasou deh ini, lihat PV-nya terkesan mirip, apalagi sang MC emang si sorata

Banyak yang kecewa dengan design karakter yang berbeda dari LN, secara dari LN cukup menggoda, di anime jadi terlihat biasa…
[youtuber youtube='https://www.youtube.com/watch?v=La9AFlGwJsM']
---
Binan Koukou Chikyuu Bouei-bu Love!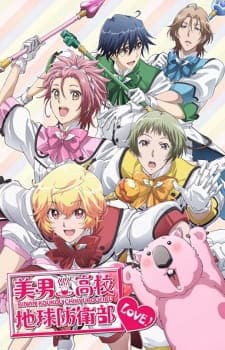 Producers:
 Diomedea, Pony Canyon
Genres:
Comedy, Magic, Slice of Life
Karena Mahou Shojo sudah terlalu mainstream, maka timbulah Mahou Shonen…

Buat para fangirl nih, tapi virus Love Stage seperti masih menjangkiti para fanboy, mungkin tak sedikit fanboy yang melirik nih anime ?

Madoka Magica versi cowok, apakah ceritanya akan segelap Madoka ? silahkan nilai dari PV-nya
[youtuber youtube='https://www.youtube.com/watch?v=VEb8leEHwys']
---
Isuca
Producers:
 Toei Animation
Genres:
Action, School, Sci-Fi, Shounen, Space, Supernatural
Dari posternya mengundang perhatian saya, design karakter bner2 yang paling saya suka di musim ini…

Enak dilihat, seperti "beginilah design anime seharusnya", mengingatkan akan suatu anime ? lupa….

Belum ada gambaran buat nih anime, PV juga belum keluar, yang review baru sedikit, petunjuk cuma sinopsis dan genre diatas..

Ya, katanya sih lumayan Ecchi dan Producers studio Arms yang buat Wizard Barristers, Hyakka Ryouran dan Maouyuu Maou Yuusha

Feeling mengatakan bakal bagus cuma ada beberapa ganjalan di bagian Ecchi-nya itu…
PV Isuca Menyusul
---
Seiken Tsukai no World Break
Genres:
Action, Fantasy, Romance, Supernatural
Apakah ini ada hubunganya dengan Seirei Tsukai no Blade Dance ? judul dan design hampir mirip..
Sepertinya akan jatuh ke Harem, biarpun tak tertulis genre Harem di MAL
Belum ada review buat anime ini, untuk saat ini lihat saja PV-nya
[youtuber youtube='https://www.youtube.com/watch?v=EuC6qG8yX8k']
---
Junketsu no Maria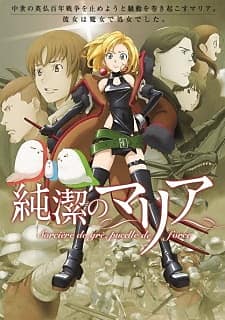 Producers:
 Production I.G, Lantis
Genres:
Comedy, Ecchi, Fantasy, Historical, Magic, Seinen
Another anime dari Production I.G, anime yang diadaptasi dari manga berjudul sama.

Kalau judul di indonesiakan " Maria, Sang Penyihir Perawan"

Setting cerita di Perancis abad pertengahan dan banyak simbologi dan hal2 berbau agama di anime ini.

Perang, penyihir, demon, malaikat (Michael). Kalau dari review yang baca manga-nya, dari segi story menarik. Ecchi pun ringan & samar2 ada sex scene

Terlepas itu, karena ini buatan I.G, sudah cukup layak dimasukan WL
[youtuber youtube='https://www.youtube.com/watch?v=rP–uJZu3eo']
---
Note :
Info "Trailer Untuk Anime Winter 2015 ( Wajib Lihat !! )"
Status:
Type:
Duration:
Jatah Episode:
115 responses to "Trailer Untuk Anime Winter 2015 ( Wajib Lihat !! )"